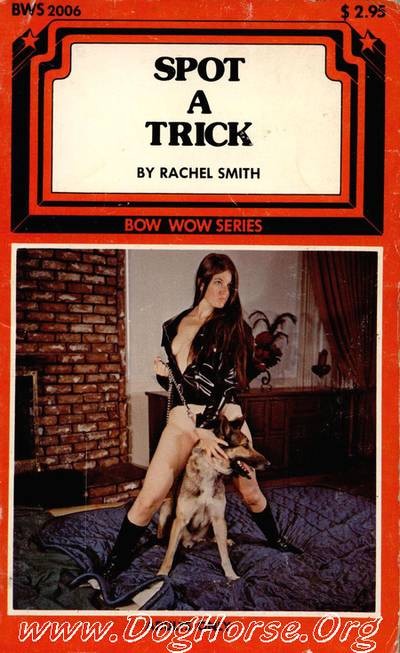 Book Title: Spot A Trick – Bestiality PDF Journal
Zoophilia Book Info:
File Name: 134 Spot A Trick – Bestiality PDF Journal
Format: pdf
Size: 1.85 MB
Total pages: 108
Genre: Animal Sex Book
Description: Summer had finally arrived at Diamondback Ridge after a long and wet spring that ran
right on through June like it wasn't even there. All the last traces of winter snow had
long since disappeared from beneath the virgin-growth pines and firs that crowded the
sides and tops of the gentle green peaks here in the Snowbird Mountains. Springtime's
pale translucent greens, mingled with the crisp white of thousands of blossoming
dogwoods, had given way at last to the hearty rich shades of Appalachian summer.