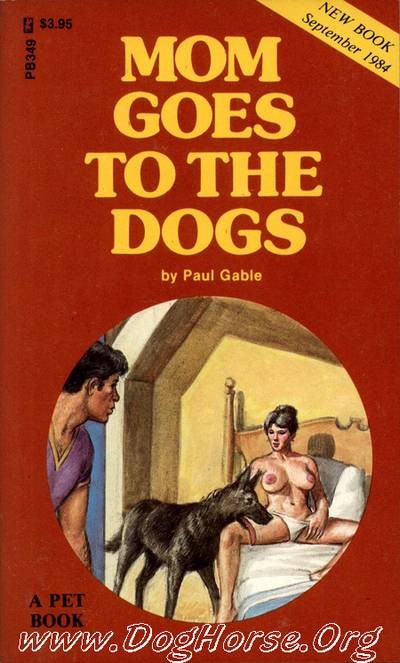 Book Title: Mom Goes To The Dogs – Bestiality PDF Journal
Zoophilia Book Info:
File Name: 162 Mom Goes To The Dogs – Bestiality PDF Journal
Format: pdf
Size: 1.81 MB
Total pages: 113
Genre: Animal Sex Book
Description: The seething passions that lurk within many individuals are often hidden beneath a
veneer of normalcy. Indeed, such passions may be so strongly repressed and hidden
that they will emerge only under the most extreme conditions. When this happens, the
individual involved is often as startled as those around him.
Anne Evanston is one of these outwardly proper and quite normal people. But within
her a love of perversity lies coiled like a snake, awaiting only the proper stimulus to
arouse it.
MOM GOES TO THE DOGS – the story of a woman who must come to terms with
her own nature and needs. A novel of fiction for entertainment. A page of our restless
society as food for serious thought.